Congratulations to Child Life Specialist Mattie Dunn!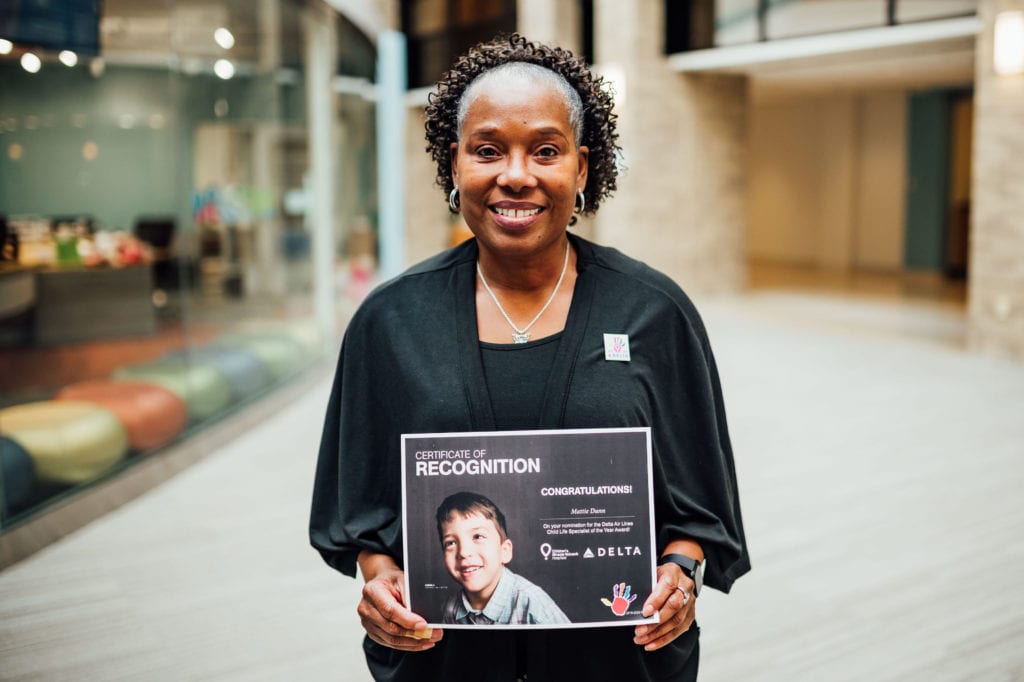 Mattie Dunn is the recipient of the second annual Child Life Specialist of the Year Award. Presented by Delta Air Lines, Dunn was chosen from a select group of child life specialists at Children's Miracle Network Hospitals from across the United States in recognition for her outstanding service and commitment to patients.
When a young child is admitted to the hospital, they aren't sure what challenges or fears will meet them. But at Cincinnati Children's Hospital, patients are met with a burst of sunshine. They call her Ms. Mattie. 
Mattie Dunn has worked at Cincinnati Children's for 30 years and been a child life specialist for seven years. She works in a specialized unit for children with psychiatric, behavioral, and developmental disabilities. Many are non-verbal. It can be a demanding population with very specific needs, but Ms. Mattie never backs down. She always shows up with a personalized plan, creative ideas, and a smile. 
When children have severe disabilities, standard medical procedures like blood draws or MRIs can be daunting for the patient, their family, and hospital staff. Mattie goes the extra mile to advocate for her patients and accommodate their individual needs.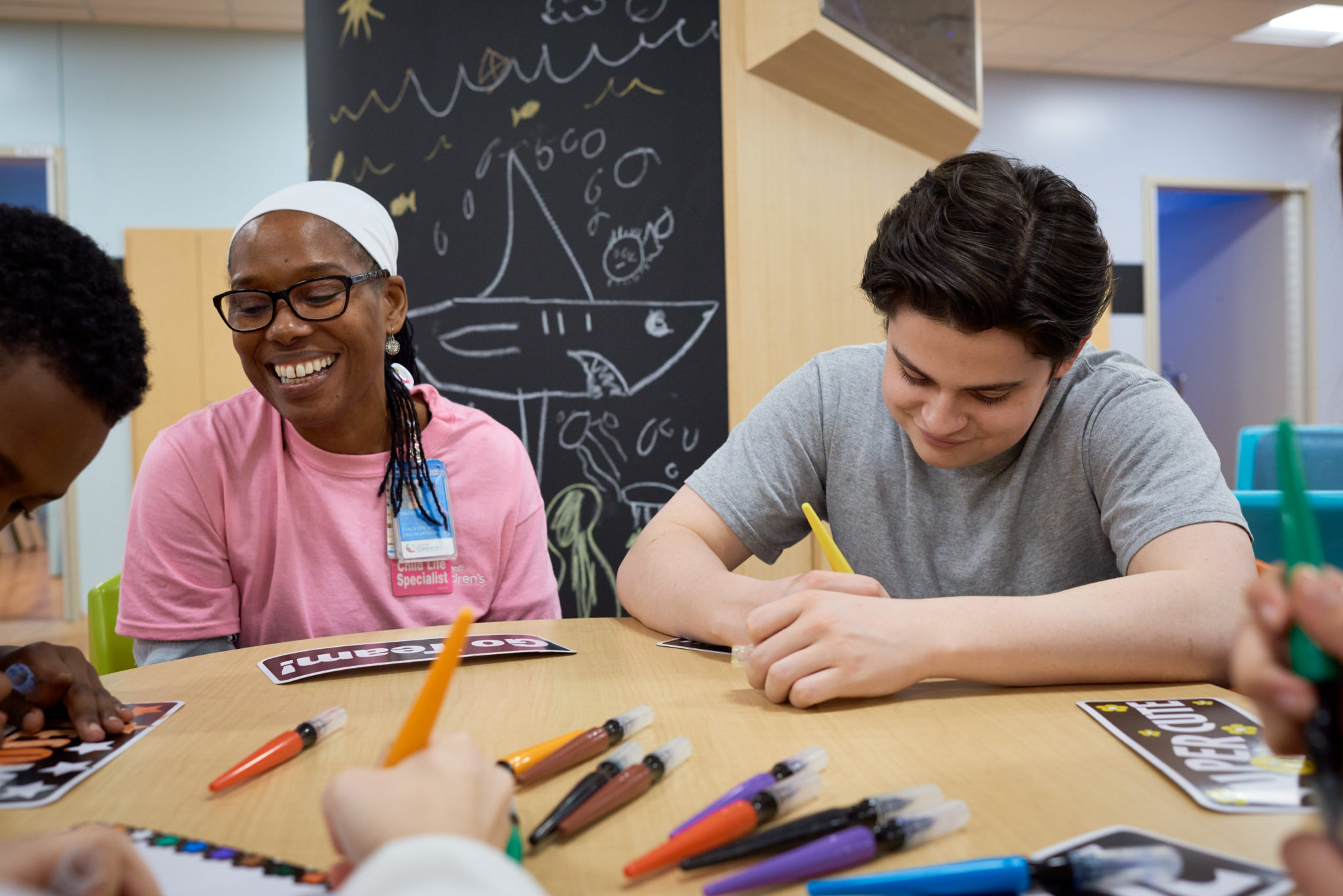 Before any procedure, she learns how each patient copes in stressful situations, their likes, and their dislikes. With this information in hand, she creates a custom plan to make the procedure as easy as possible for everyone involved. When things don't go according to plan, Mattie is there, ready to adapt and spread genuine love and compassion. She ensures every patient receives the highest quality medical and emotional care. 
Ms. Mattie always finds a way to ease anxiety and fear, and she certainly knows how to spread smiles!
Mattie also loves organizing activities for the children in her unit. She leads crafts, takes children to play outside, and always has a treasure trove of games to share. She plans visits from therapy dogs and zoo animals. She goes all out for birthday celebrations and holiday events like trick-or-treating.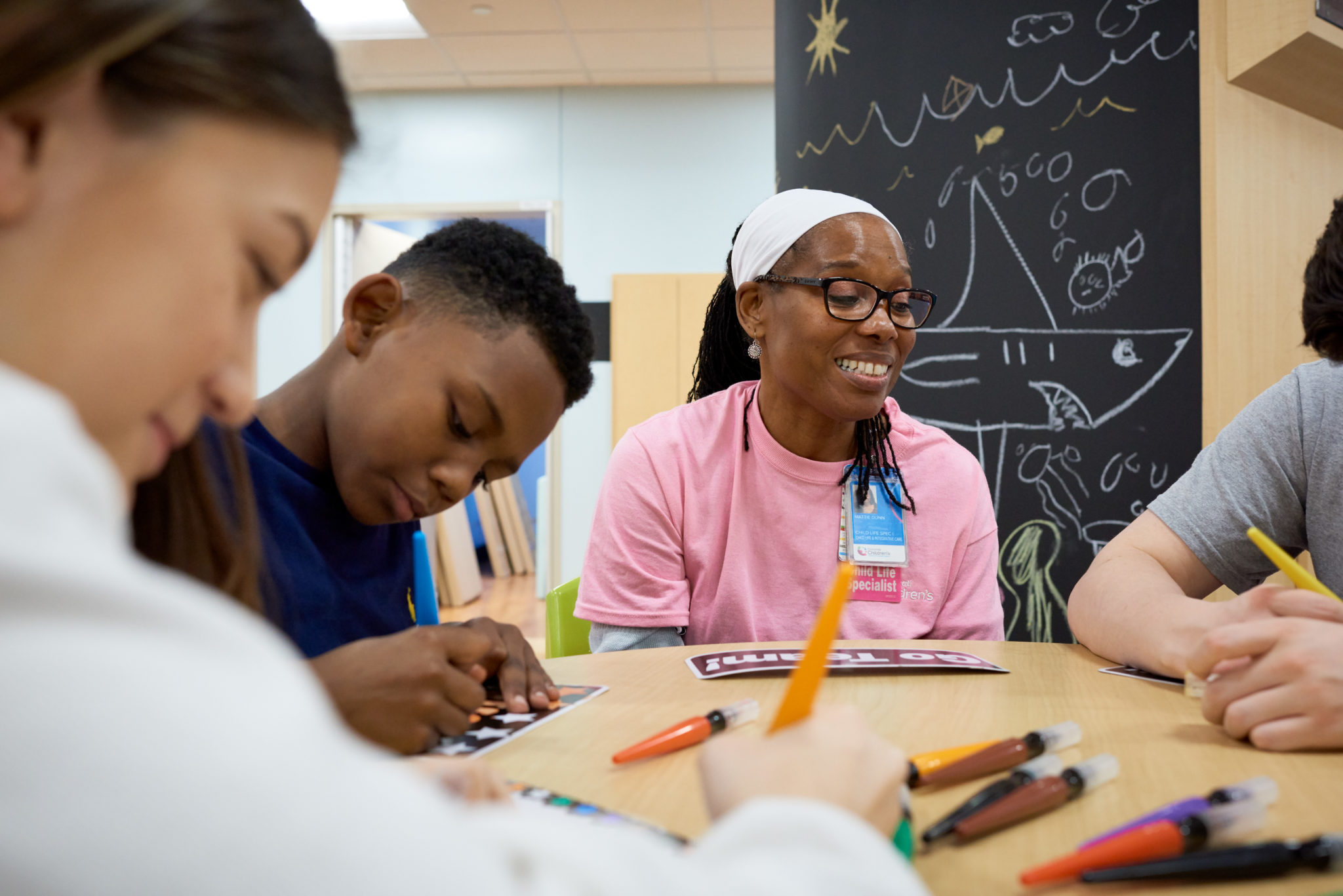 Everything Ms. Mattie does is done with the individual patient in mind. One patient loves to sing nursery rhymes. So, Ms. Matties sings to him in different accents and dances while she sings, which always makes him smile. Another patient loves the water, so Ms. Mattie got permission to bring a wading pool in for his birthday. 
Since she works in such a specialized unit, Ms. Mattie knows that many of her patients have been in the hospital for a long time, and they get bored.
One patient in particular had been in the unit for almost 200 days, and his behavior was suffering. Ms. Mattie worked with the staff behavioral specialist to make a visual protocol to keep the patient engaged during procedures. She also makes frequent one-on-one visits to this patient to ensure new things are happening each day. This strategy has helped Mattie's patient and many others to remain engaged and happier during their stays. 
Several years ago, Mattie was diagnosed with breast cancer, but she refused to let it hold her back. She came to work every day with a big smile and took care of her patients throughout chemo and remission. She is an inspiration to her entire community. You'll never hear Ms. Mattie complain. Her optimism and positivity are legendary.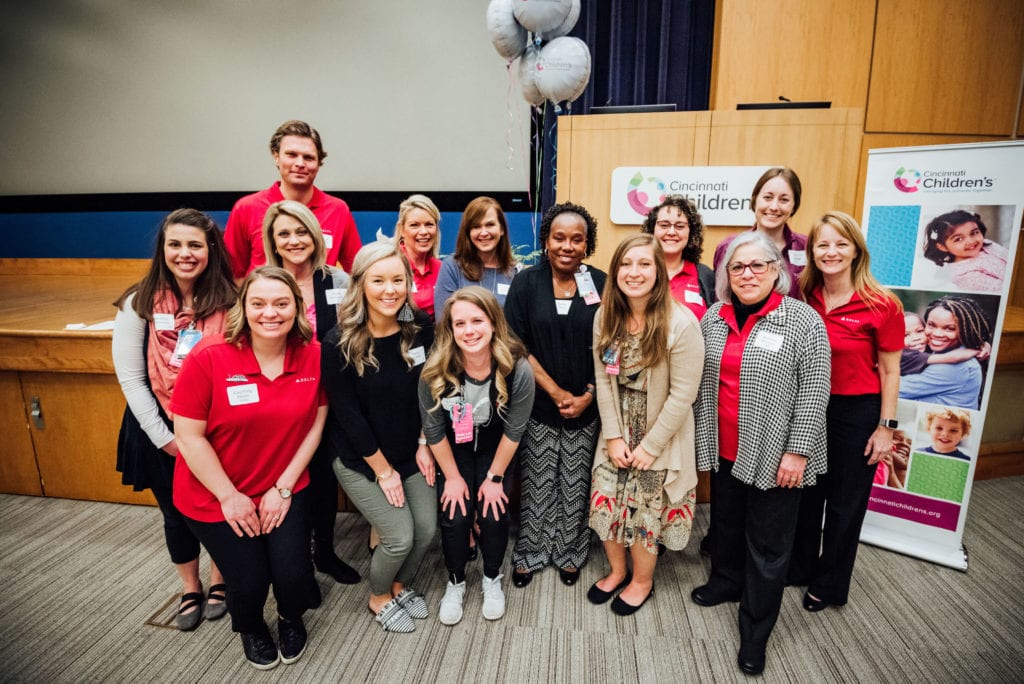 If you ask the staff at Cincinnati Children's Hospital what they think of Ms. Mattie, you'll hear the same thing over and over again: she's a crucial part of the team and the best child life specialist they've ever encountered. They'll also tell you not to say anything, because Mattie hates taking any credit for herself. 
With a positive attitude, a tireless work ethic, and love for all who walk through the hospital doors, Ms. Mattie is bringing joy to the lives of children and their families every day. Once you've met her, you'll never forget her.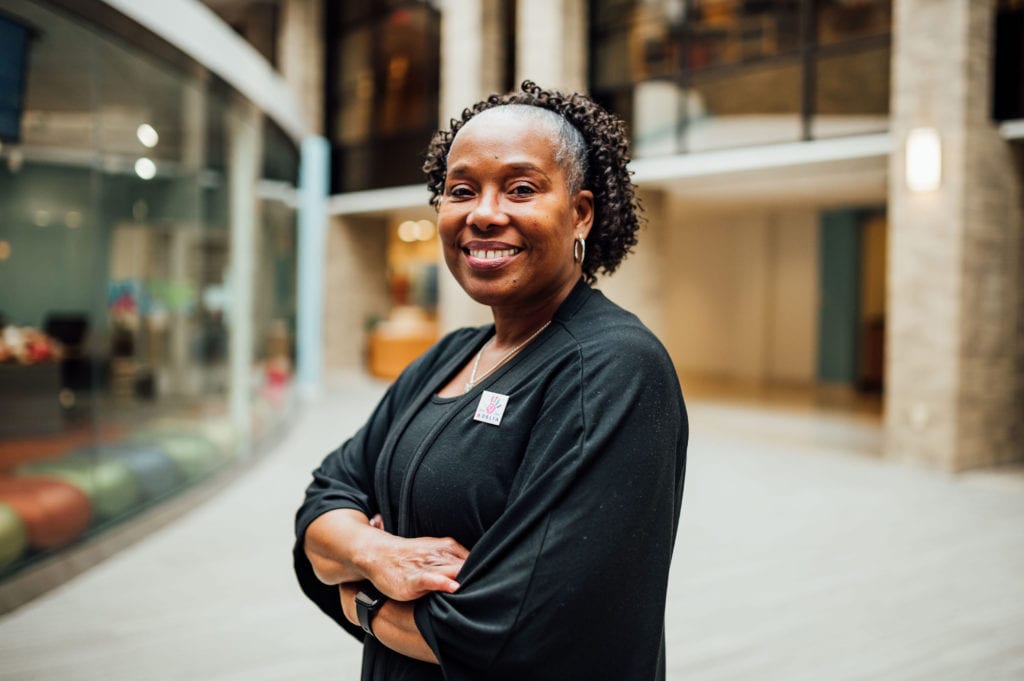 Mattie Dunn is from Cincinnati, Ohio. When she isn't working at the hospital, she enjoys traveling, exploring the great outdoors, and cheering on the Cincinnati Bengals. 
March is Child Life Month, a month where hospitals celebrate child life specialists and the Child Life profession through education and awareness of their work. Child Life Specialists help normalize the hospital experience and bring joy and comfort to hospitalized kids and their families. Many of the funds raised by CMN Hospitals are used to fund Child Life programs and help make up the gap between what government and insurance pay for and the actual cost of caring for kids in our member hospitals.